Apple Pie Language was founded in 2003 with the vision of promoting an appreciation of the Chinese Language to children from 3 to 8 years old.
We are a creative Speech & Drama Centre, conducting in-house programmes as well as operating through schools and individual organizations. We establish our teaching methods primarily on marrying experiential learning and learning through reflection on doing. Children's language sensitivity period is often said to be from 1 year of age and Apple Pie recognizes this as an important window to develop the building blocks for literacy – the ability to listen, understand, speak and draw. Based on this understanding, our lesson outlines are always drawn on structural and meaningful play, natural interaction as well as teaching the language in context.
Our Story
"Learning the Chinese language should be an enjoyable experience. I have the fondest memories of learning and communicating in this language from young with my family and friends. Thinking of my early school years and personal experience reminds me of tucking and savouring one of my favorite desserts – Apple Pie. Sweet, warm and totally enjoyable.
With our students, I wish for them to have the same experience – where they will enjoy the learning process as much as we enjoy teaching them. And through the unique delivery of our programmes, I would say that we've made a difference when we hear our students and their parents say '华语,原来可以这样学!' Where there is a positive association with the language and that they see that Chinese can be learnt in a fun manner."
Daphne Low, Founder of Apple Pie Language.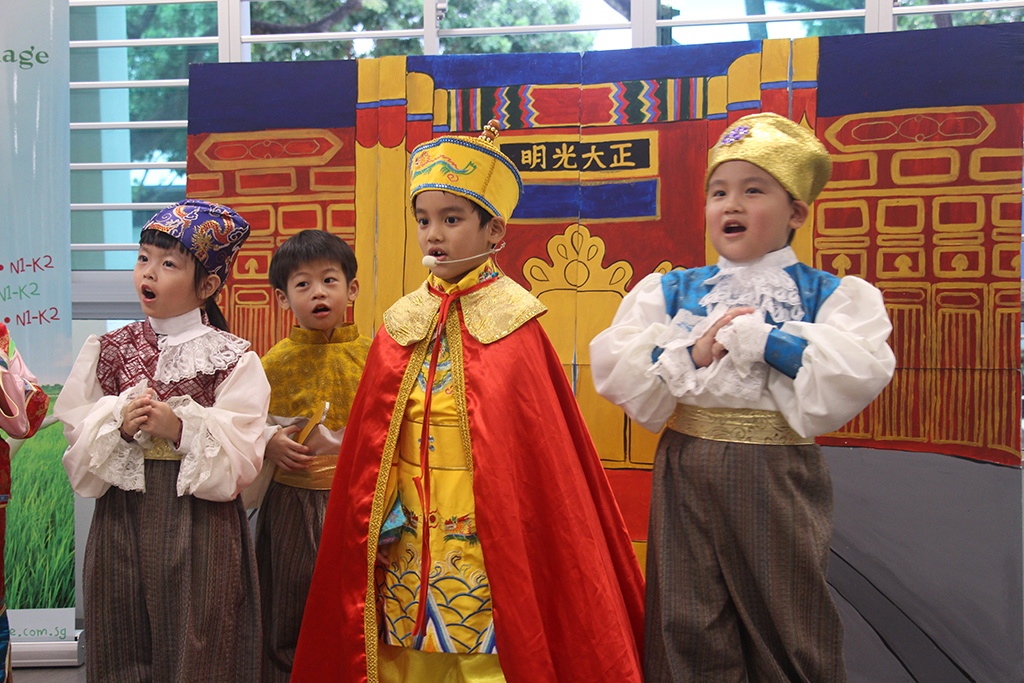 What we do
From food crafts to songs and from dance to the making of their own props, our creative teaching ideas are constantly updated and evolving! We do not "teach" to learn, we give children the environment, props, first-hand involvement and reflective learning opportunities to retain the learning experiences.
Fronted by our founder, Ms Daphne Low, a former Chinese teacher with the Ministry of Education, our programmes are developed with an in-depth understanding of the current school curriculum, language and literacy requirement of our local schools.