21/04/2019
How this language school in Singapore makes learning Chinese fun for preschoolers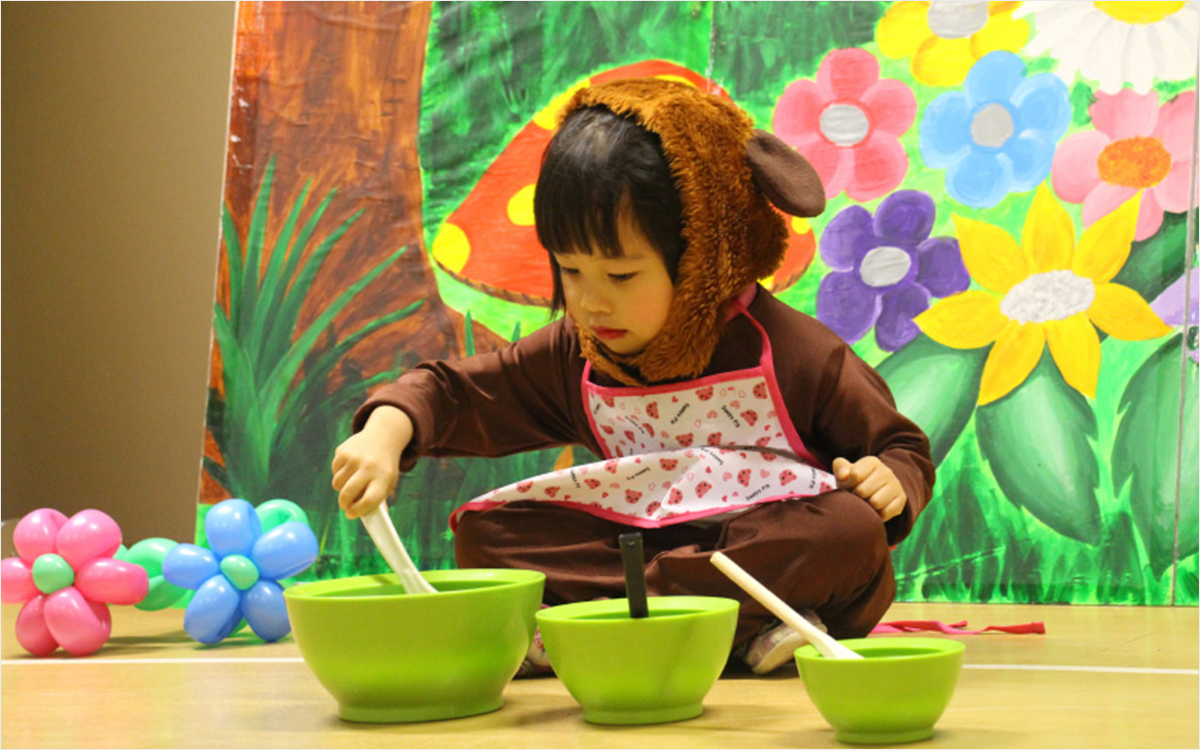 You want your little one to speak and write good Mandarin, but you're afraid he or she might come to hate it. After all, learning Chinese is no simple task, considering it's one of the hardest languages to master. That's why it's important to find a Chinese enrichment class that is big on fun, where lessons feel like playtime.
At Apple Pie Language, children learn to listen, speak, read, write and perform in Mandarin through storytelling and performing arts. Its speech and drama programmes, tailored for kids aged three to eight, are designed not only to equip your child with essential Chinese language skills; they also help nurture a love for the language and build their confidence as they act out various roles in a series of theatre productions.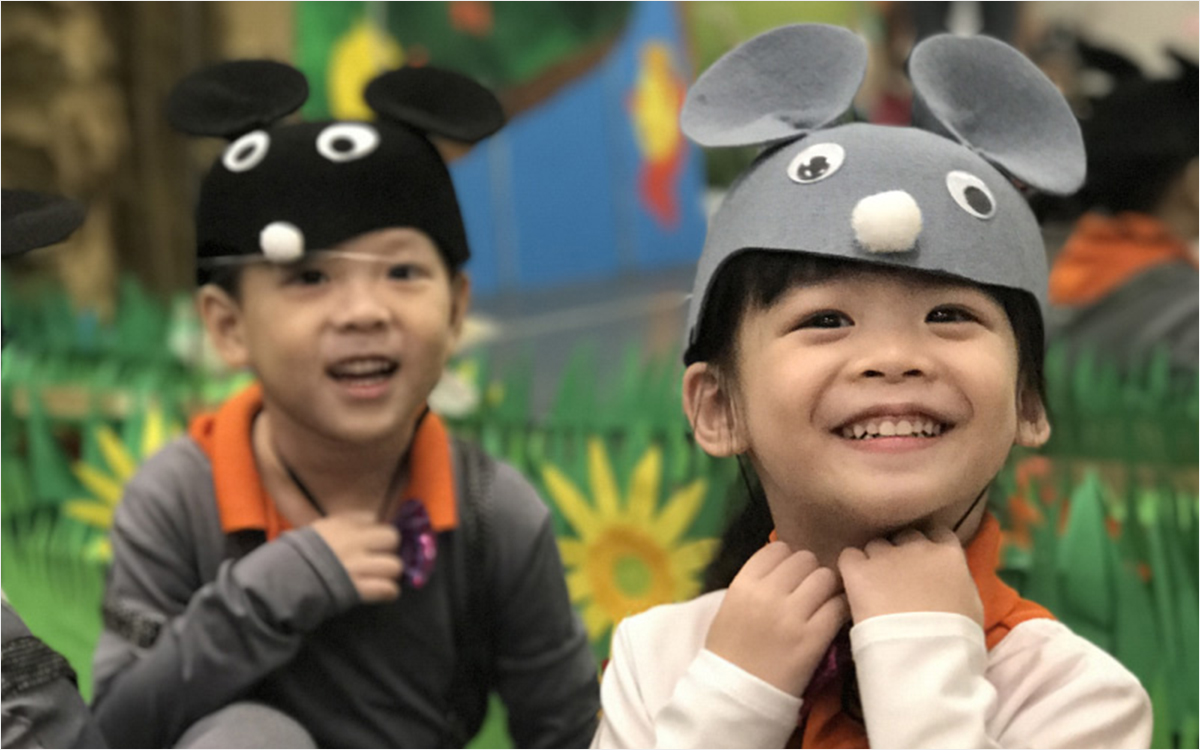 What to expect in a class at Apple Pie Language
Students are introduced to a new story each term, and are assigned to a play a character. These stories, which incorporate Chinese cultural elements so kids also learn about traditions, values and beliefs, are specially crafted by founder Daphne Low, a former Chinese teacher with the Ministry of Education and an author of several children's books. Based on the themes of each term, Junior will get to sing, dance, make his own props, recite rhymes and more during classes. That's not all: Apple Pie Language prepares handouts for the kids, which includes activities parents can do with their child at home.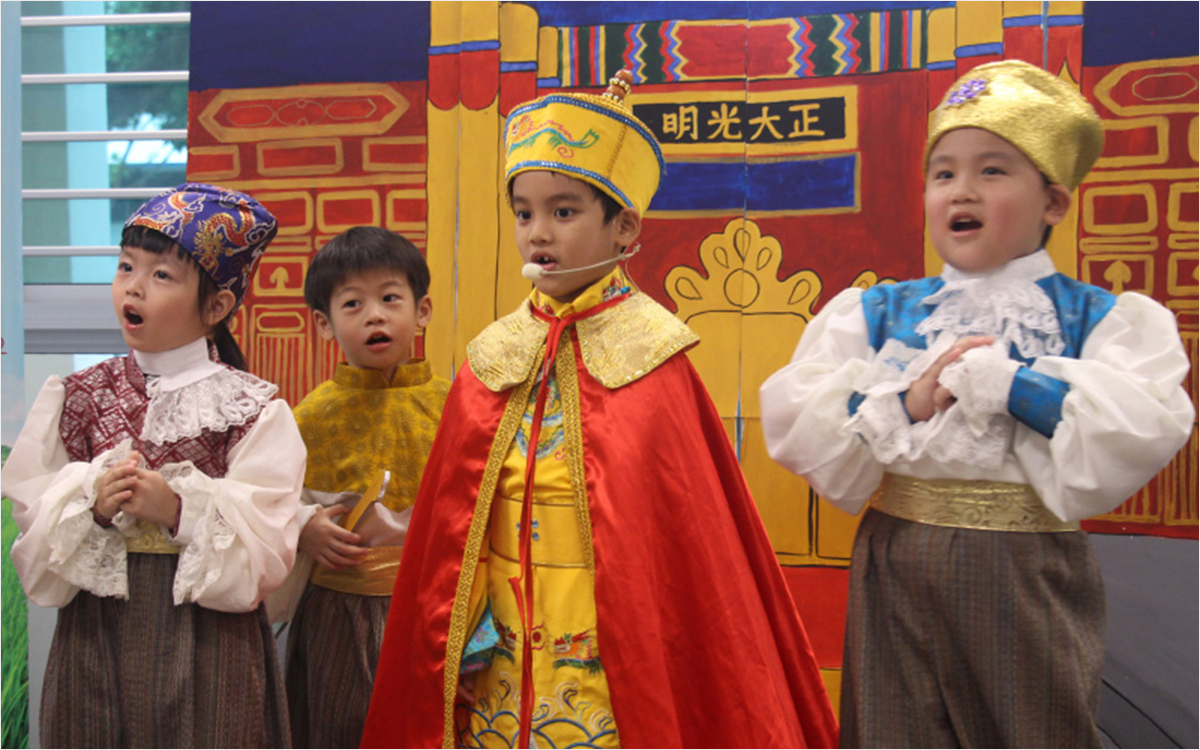 About the school
If the programmes sound familiar to you, Junior may have experienced Apple Pie Language's speech and drama lessons or holiday camps through kindergarten/childcare centre. Though it had only recently opened its very own language centre, Apple Pie Language has been running its programmes in partner schools and individual organisations since 2003. All courses, even in partner schools, are taught by teachers who are hand-picked and trained by Daphne, and are diploma or degree holders with multiple artistic talents, including illustration and playing the piano.
Why enrol at Apple Pie Language
While programmes and syllabuses are the same at Apple Pie Language and at partner institutions, there are many reasons why you and your child should go straight to the source. Classes at the school are smaller – up to a maximum of 10 students per class – so more attention is given to each child. One lesson at Apple Pie Language is 90 minutes, compared to an hour in other kindergartens, which means students have more time for play. Every programme is tailor-made and appropriately adjusted to suit the young ones in the class, and parents can expect to be more involved in their child's progress at Apple Pie Language.
In case you need an extra nudge to sign up, the school offers a sample class at a promotional rate for new students, so your child gets to experience a class and decides whether or not he or she loves it!
For more information, contact Apple Pie at 6766-9820 or email the school at inquiry@applepie.com.sg