Apple Pie Language believes strongly in learning through play and the medium of performing arts. Children are introduced and exposed to the aesthetics of the Chinese language through music and movement, speech and drama production based on different genres and themes, hands-on crafts, poem recitals, celebration of the Chinese festivals, cultures, and traditions etc. Through these fun activities, they not only get to be "children", the incidental absorption of the syntax (the rules, patterns, and formation of sentences) of Chinese will also come so naturally that their learning becomes retentive effortlessly.
Through encouraging learner autonomy, as learning is not only within but beyond the classroom. The benefits are manifold–self-expression becomes creative and point-on, communicative skills are honed, potentials are discovered, and individual charisma becomes apparent.
Above all, we also emphasize on the emergence of the "Whole Child", applying a host of holistic approaches, paying attention to children's physical, personal, social and emotional well-being on top of their cognitive development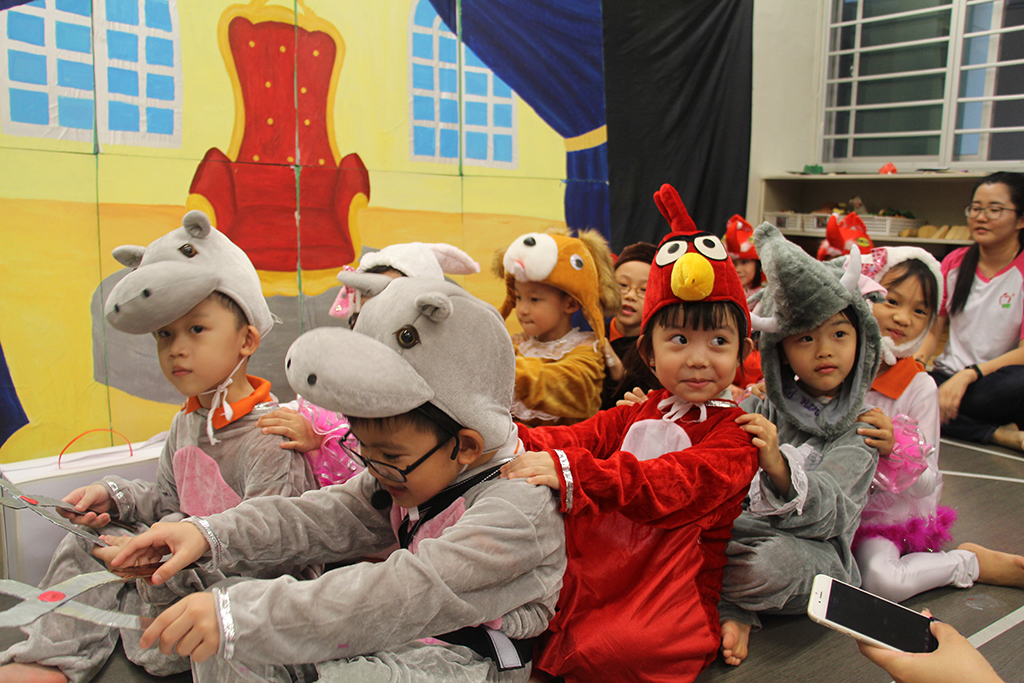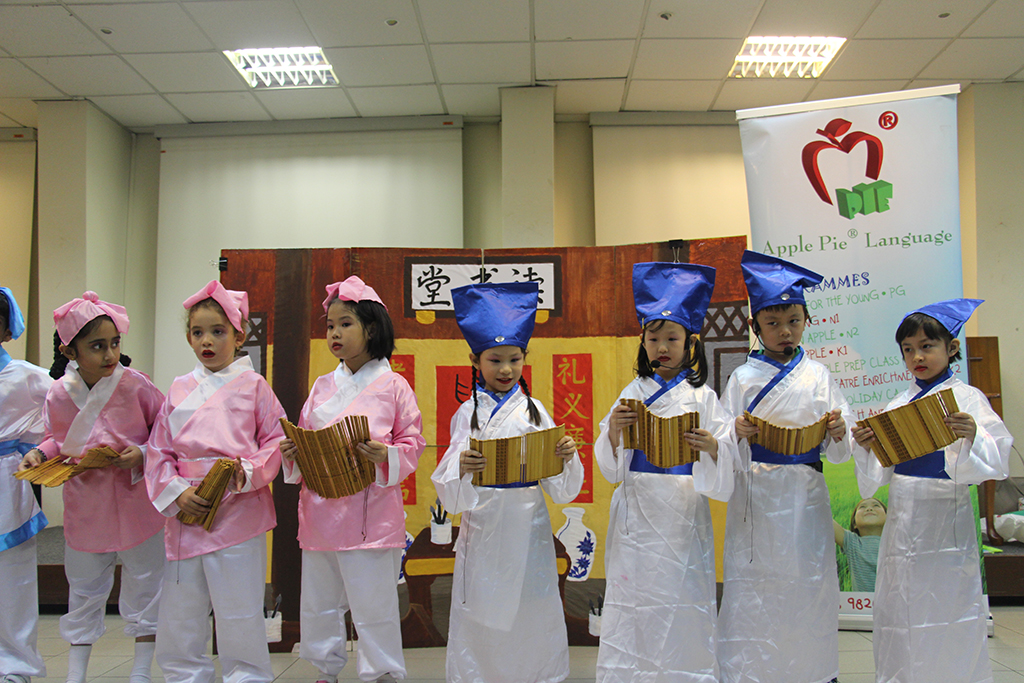 Apple Pie Language offers daily and weekly in-house programmes, holiday camps and customized lessons for children from age 3 to 8. Our syllabus is crafted by Early Childhood Specialists with a modular approach for effective learning. Most importantly, our team draws inspiration from the Chinese culture where we inject the historical and traditional elements into our thematic curriculum to nurture and preserve the appreciation and love for the Chinese language.